Redspot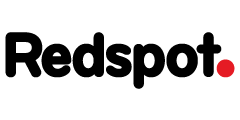 Redspot Car Rental pride themselves on being different to the larger car hire companies.
Transparency is the key - they say with no hidden fees and all inclusive drive away prices. And why not go with that philosophy with so many cynics saying car rental has too much fineprint and customers being disappointed when picking up the car only to find out about lots of 'extra's' they are liable for.
Proud to be an independent Australian car rental company Redspot Car Rental choose to UNDER promise and OVER deliver! Which mean's you will more likely be surprised positively, than disappointed.
With pickup locations all over the country from Sydney, Melbourne, Adelaide, Perth, Brisbane, Cairns, Gold Coast, Mackay, Rockhampton and more, you will be ensured of great service from Redspot car hire staff in any state. For corporate customers Redspot have a VIP programme called "Business Club" or for frequent renters you may be interested in their "Club Red" promotions.
The Redspot Rental car range includes: Nissan Micra, Hyundai i20, Holden Barina, Mitsubishi Lancer, Holden Commodore & Kia Carnival (8 Seater Minivan)