Car Rental Australia

We're Crazy about Cars!
At Crazy Car Hire, we compare rental cars from over 1200 Cheap Car Rental Companies Worldwide! Rent a Car in 175 Countries covering 25,000 Locations in 29 Languages. With this in mind, you can sit back do a car hire comparison search, and know that you're being presented with the best rental car deals.
Car Rental @ Crazy Prices
Browse our Last Minute discounts, and Deals on Airport Car Hire
and Vehicles throughout the world. We have hooked up with some of the leading
companies including Avis, Budget, Thrifty, Europcar, East Coast, Alpha, Ace & Redspot to
offer cheaper rates from most locations ever
seen in the USA, UK, Australia, New Zealand and South Africa.
We might be Crazy but we're smart
Whether you're picking up a car at an Airport or a City
location, please compare our rates and book with us for discount car
rental in less than 2 minutes. We have the cheapest prices
in most cities, such as Melbourne, Sydney, Brisbane, Gold Coast, Cairns, Auckland, Christchurch and almost everywhere in between.
Crazy by Name, Reliable by Nature
We might be Crazy, but we're a reliable source for Car Rental Deals throughout the World with no hidden costs. We are open 24 hours a day, 7 days a week to look after you...OUR customer.

We take Security seriously using Trustwave and Verisign encryption. You can rest assured your booking is secure.



Today's Hot Deals
Trending Cars in Australia
The following Rental Cars are very popular in Australia:
| Vehicle | | Average Price per day |
| --- | --- | --- |
| BMW 3 Series or similar | | AUD 167.37 |
| Toyota Corolla or similar | | AUD 104.98 |
| Mercedes C Class or similar | | AUD 147 |
| Toyota Corolla or similar | | AUD 68.86 |
Suppliers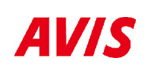 Avis
Avis has long been one of the most popular car rental companies in the world. Travellers will be well aware of the Avis brand which have rental desks at most airports in and around the world including the USA, India, Australia and New Zealand. The Avis customer service is second to none and it's vehicles usually consist of the most popular brands going around. Avis is a premium brand you can trust with a modern fleet.

Budget
Budget Rent a car is another premium car rental brand with car hire desks in most airports around the world. Founded in 1958 in Los Angeles, they targeted customers by undercutting established airport based car rental companies to provide affordable Car Hire. Now based in Chicago, Illinois Budget's vehicles are nearly always brand new or a few months old. Budget always has competitive rates for hire cars and feature prominently in our range of vehicles around Australia.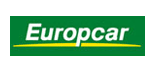 Europcar
Europcar originated in Paris, France in 1949. Today, Europcar has a fleet of over 200,000 cars. Europcar is popular in Europe (clearly), Ireland and the UK, USA, Middle East, and Latin America, but is also very popular in countries such as South Africa and Australia.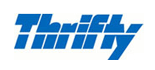 Thrifty
Thrifty was formed in 1958 as a private company. By 1989 it was purchased by the Chrysler company. Thrifty operate in over 68 countries where they rent new cars to travellers, business and corporates for holiday, leisure, insurance claims and even wedding car hire. Thrifty has partnered with Virgin Australia to allow customers to accurue Velocity Rewards points with Thrifty rentals.

Minibus & Van Hire
Our Van Hire range includes 7,8,9 & 12 seater minibuses.
Hot Deals
We have negotiated some car rental deals with our suppliers to offer FREE GPS and Additional drivers for some locations. We all like FREE Stuff!
Campervan & Motorhome Rentals
Planning on hiring a campervan for your next holiday? We now offer a huge range of campervans in Australia and NZ. Check out our faq's before you hire your campervan. If you don't need any - have a great trip!
Cheapest Car Rental in Australia
Our statistics tell us that the Cheapest Car Hire prices in Australia are found in Melbourne and the Gold Coast. Melbourne's Southern Cross station has an average daily rate of $26 AUD.
Inclusions
Be sure to check the inclusions in your rental. Look out for items such as Unlimited Kilometres, Taxes and One Way Fees, Age Surchages for drivers Under 25 year old, ski racks, Petrol, baby seats and GPS. If you require rental car insurance, our excess reduction policies will cover you.
Search for Vehicles >>