Surfers Paradise Car Hire
Australian travellers love the Gold Coast. Not only for it's spectacular beaches & warm climate, but also for it's relaxed lifestyle, family friendly things to do, and it's vibrant bars and culinary delights. The famous Surfers Paradise, is still one of the most popular tourist destinations in Australia. It's famous beach, and lively atmosphere is still very popular. With a large number of cheap accommodation options on the Gold Coast, it is often considered an easy getaway for tourists from Victoria and New South Wales, and even those from across the tasman in New Zealand.
Our Surfers Paradise Car Hire suppliers are bound to have the vehicle to suit your needs. We have compiled a review of some of the operators in Surfers Paradise and around the Gold Coast to give you a guide to car hire in Surfers Paradise.
Eastcoast Car Rental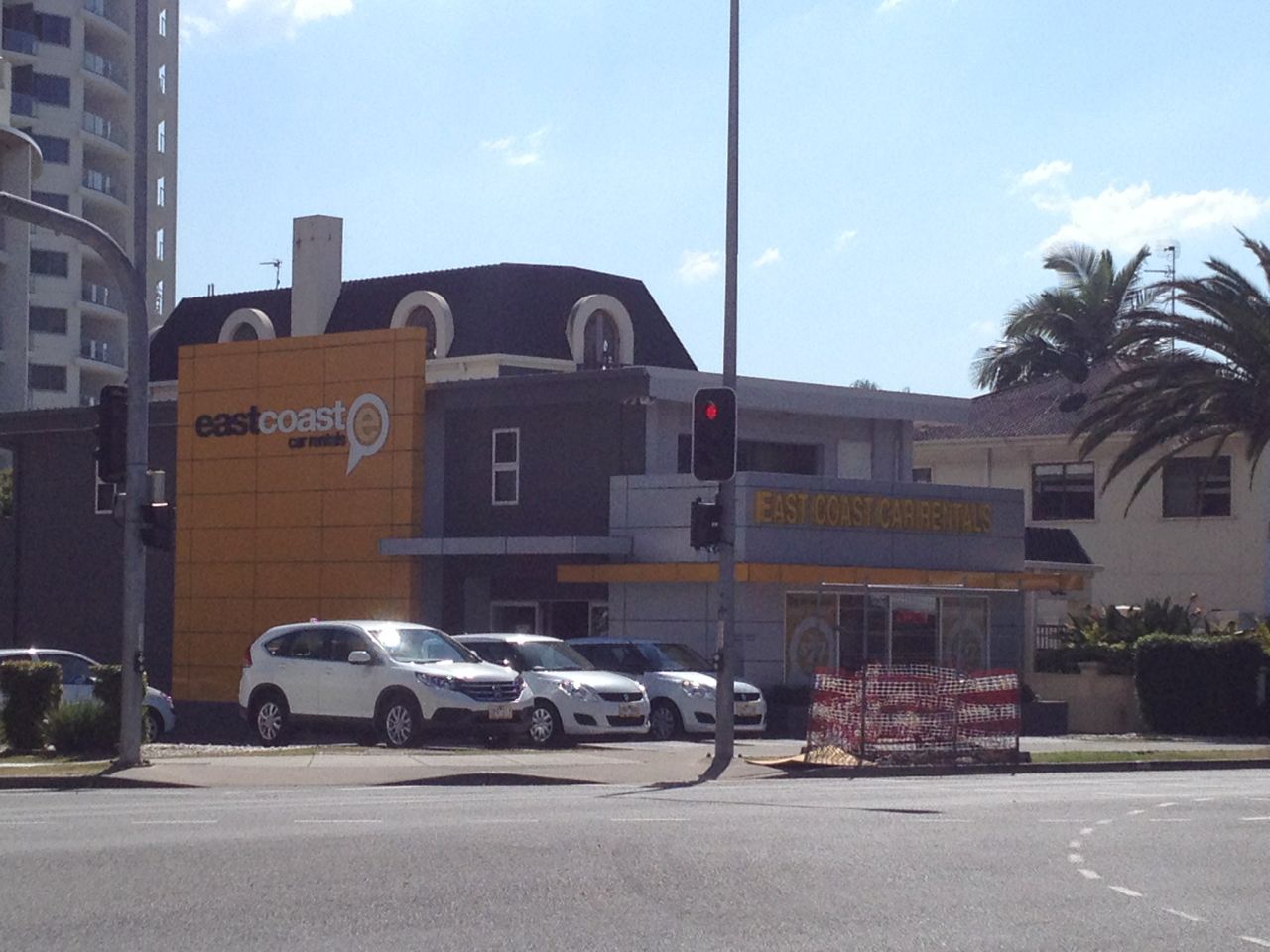 East Coast is a second tier car hire company which offers lower cost car rental, however still providing a decent level of quality cars. The cars usually have a few more kilometers than those from top tier companies like Avis and Budget but are still a good standard of quality. In the car I test drove, the radio and clock didn't work however on returning the car I was told this wasn't known to them and they would investigate. Expect also to be pushed hard on getting a higher level of insurance cover so they can try to cover some of their costs. I really didn't like this and the customer service assistant also refused to allow me to pay with Amex which I found to be ridiculous. Located in a number of areas on the Gold Coast, if you have booked a car with Eastcoast from Gold Coast Airport, a free shuttle will take you to their depot about 2km away. They are not within walking distance which means you will need to allow time when dropping off the car to get the free shuttle back to the airport.
The Eastcoast Car Rental Surfers Paradise office is located at 80 Ferny Avenue, on the corner of Cypress and Ferny Ave. This is a short 5 min walk from central Surfers Paradise.
Avis / Budget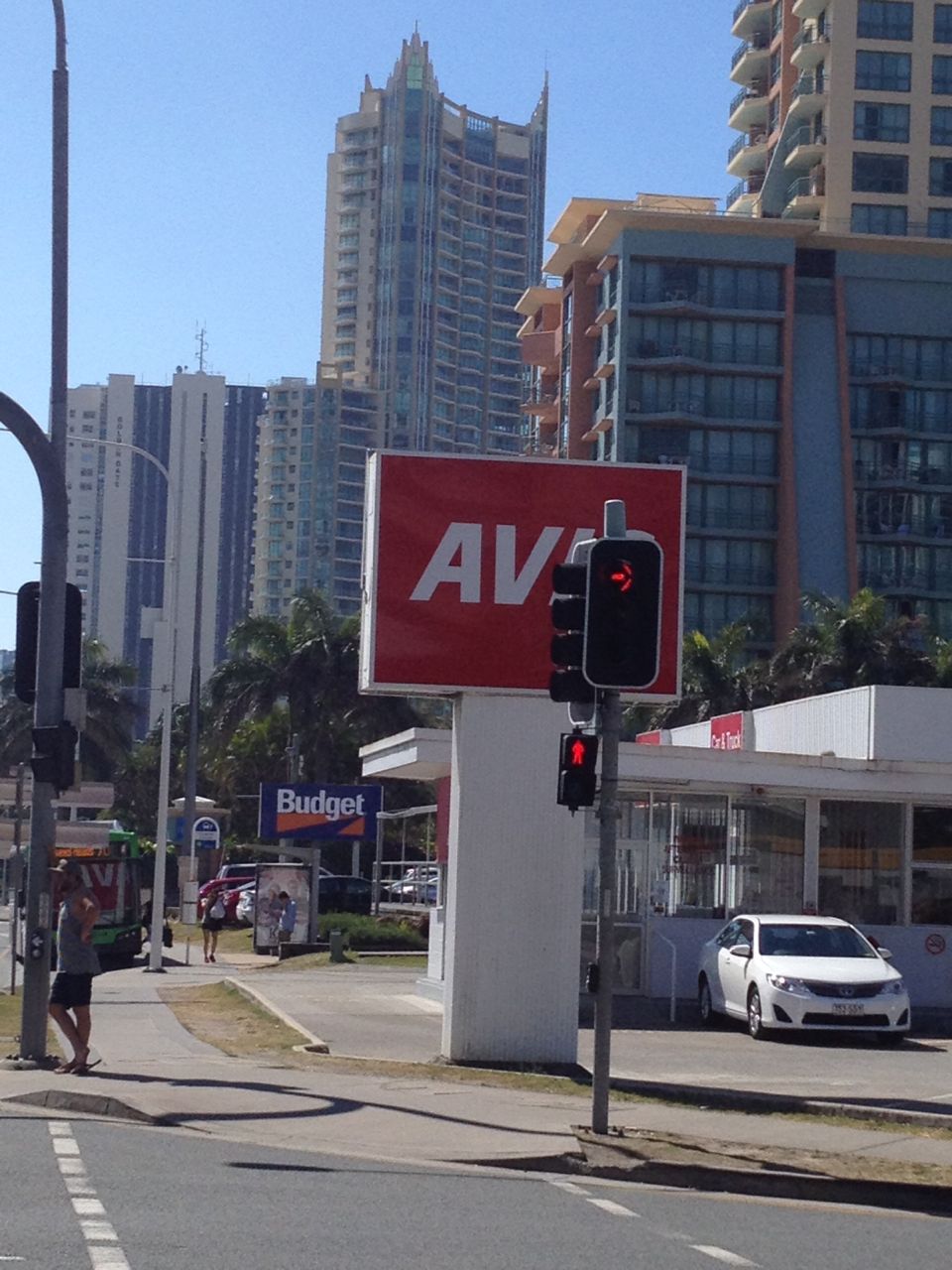 Avis and Budget are names you can trust with a high level of customer service and a professional attitude. Having booked through both companies a number of times, I have never had any problems or issues. They never push for extra insurance and they have a system whereby tolls incurred from roads in Brisbane will be automatically charged to your credit card. Cars are always top quality with low km, and costs are also very reasonable. I have always experienced helpful and friendly staff at the Avis/Budget office in Surfers Paradise.
The Avis and Budget office in Surfers Paradise is located on the corder of Cypress and Ferny Avenue (5 mins walk North from Cavill Avenue), while Gold Coast Airport has desks right outside the arrivals terminal. Cars can be picked up in any office, and dropped off in either an Avis/Budget office or the Gold Coast Airport car hire area.
Thrifty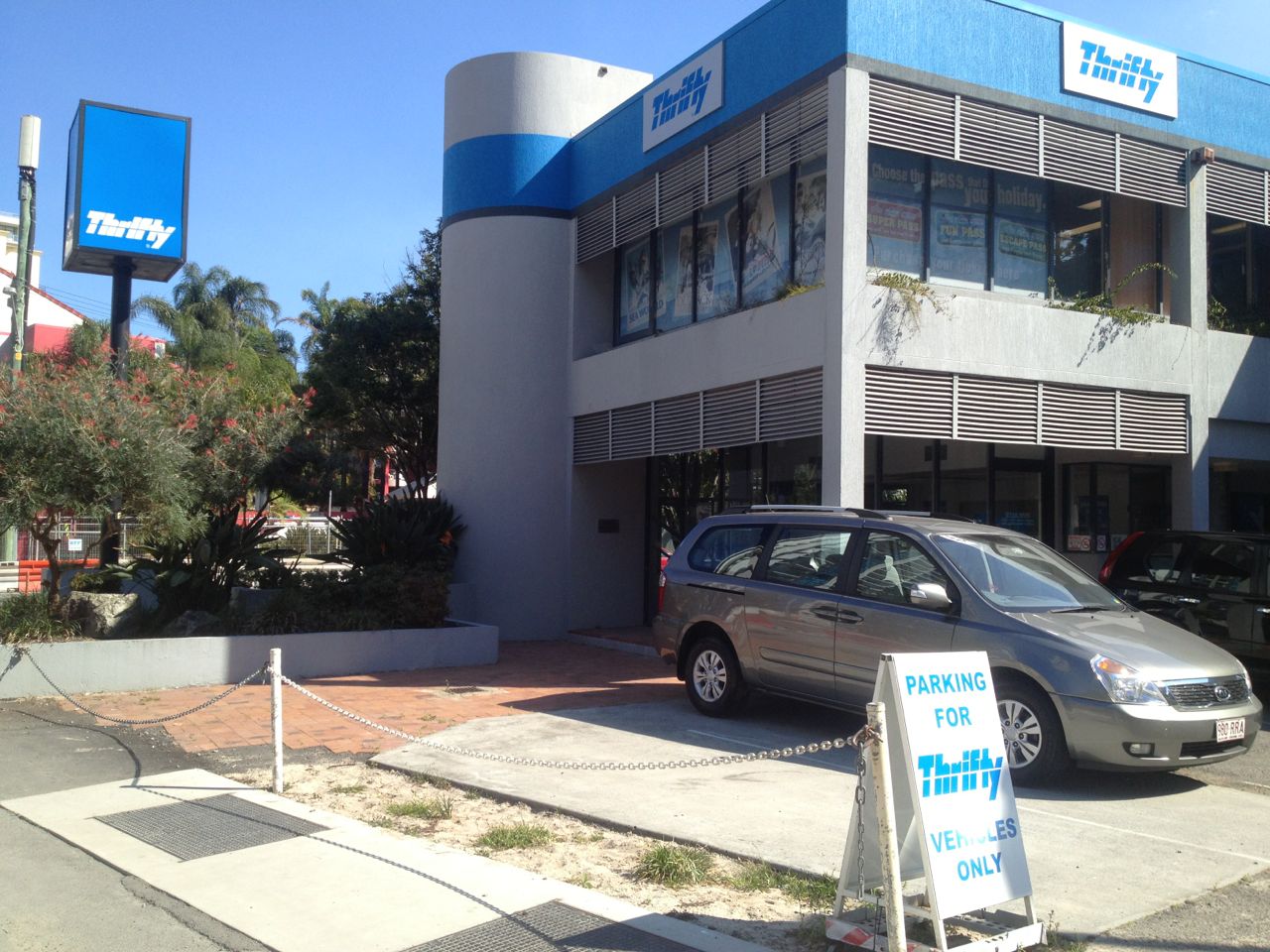 Thrifty is another large supplier of Car Rentals on the Gold Coast again with a desk at Gold Coast airport and a central location in Surfers Paradise. Thrifty has a large range of vehicles from smaller cars to larger family sizes and passenger vans. I had an experience at Thrifty where the agent automatically added on insurance to my cost, even though I never asked for the extra cover. Customers should be aware of this before signing any contracts or letting the company charge your credit card.
The Thrifty office in Surfers Paradise is located a short 10 min walk south of Cavill Avenue, at 3006 Surfers Paradise Boulevard. They also allow cars to be dropped off directly within the Gold Coast Airport car rental drop off area.
Europcar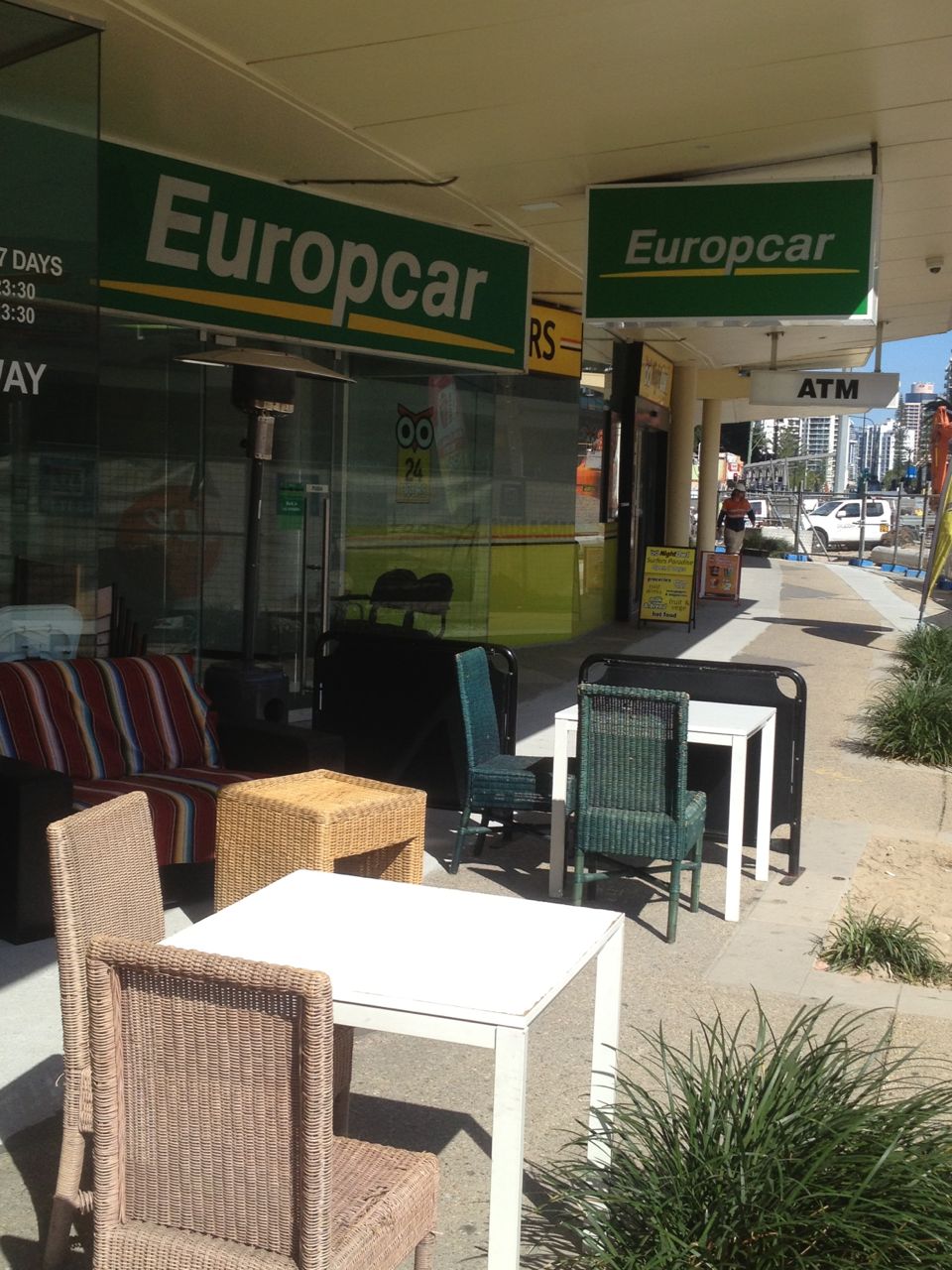 The Europcar Surfers Paradise office is probably the most central of all car hire companies in Surfers Paradise. I experienced good customer service when visiting this office and was provided with the same car I booked online. Located 3 minutes from Cavill Avenue near the Q1 Building it is a popular choice due to its proximity to hotels and apartments. Europcar also allows you to drop off and pickup cars at Gold Coast Airport.
The Europcar Office is located at 3031 Surfers Paradise Blvd.
Search for Vehicles >>