3 Days in Darwin Australia - Litchfield & Jumping Crocodiles
Spending 3 days in Darwin and unsure what to do? Follow the itinerary below if you are interested in something that involves some variety and you wish to base yourself in Darwin and do day trips out of the city. If you intend seeing Kakadu, it is recommended to stay in the National Park for a period of time (say 2-3 nights) - so for the example itinerary below, we will not talk about Kakadu (even though we'd like to!). The below itinerary is something the whole family can enjoy and each day will keep you busy!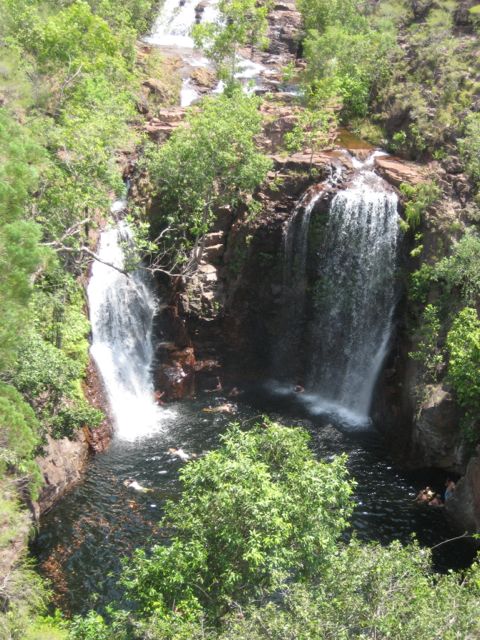 Day 1 - Litchfield National Park
Hire a rental car in Darwin and head south on the Stuart Hwy towards Litchfield National Park. Take your bathers (swimsuit), and towel because you will be swimming with crocodiles. (joking!). Dry Season (May-Sept) allows designated swimming in some of Litchfield's spectacular waterfalls. Seriously you will not be disappointed. From experience I can recommend Wangi & Florence Falls. Tip: along the journey to Litchfield stop at the termite mounds.
Day 2 - Jumping Crocodiles
Jumping Crocodiles you say? How can that be? You will soon find out exactly what a jumping crocodile is! (if you don't believe me - see the video below!) This is an experience not to be missed when travelling to Darwin. Located on the Adelaide River, there are a number of Jumping Crocodile tours available - most are the same but it is an experience the kids, and adults alike will remember forever. Ever seen a crocodile jump out of the water? After this tour, you will want to tell all your friends how this can be!
Day 3 - Darwin City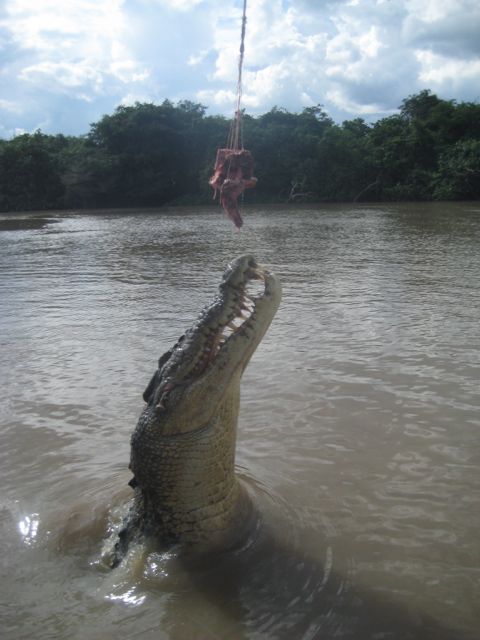 Darwin city is quite small in comparison to most cities in Australia, however there are still a number of things you can do to amuse yourself if you have limited time in this unique part of Australia. Some tips:
- Visit some of the Aboriginal Art Galleries and buy a piece of Australia to hang on your wall.
- Explore the Darwin Fish Feeding complex at High Tide - learn about marine life and the types of fish in Darwin waters.
- Have lunch at Darwin Waterfront and swim in the Lagoons
- Walk around Darwin Botanical Gardens.
Your trip to Darwin is bound to be unique and something you have never experienced before. Australia is an amazing place and Darwin and the Northern Territory is a must for any visitor travelling in the region.
Where To Stay
As Darwin is a relatively small city, you can stay in the city for minimal cost. There are a number of quality hotels and hostels in and around the city centre. Recommendations include the Mantra Pandanas, Vibe and Travelodge or Skycity Darwin. For more budget hotel accommodation try the Darwin Central Hotel.
Getting Around
Darwin doesn't have much of a transport system (i.e.. no trains), however they do have a good bus system. Getting around is quite simple as the city is so small, however if you intend to drive to places such as Litchfield and the Jumping Crocodile area you will need to hire a rental car in Darwin. Cars can be picked up from the city centre or Darwin Airport. Car Rentals are preferred over tours as you have more flexibility in your travels and can do more things on your own terms. For those looking for no hassles getting around try a guided tour from a tour company such as APT.